Upasana Kamineni Konidela is the Managing Director of Apollo Life and Vice Chairperson of Apollo Foundation (CSR).
She is the wife of Ram Charan, a famous Tollywood actor.
Introduction-
Upasana was born on 20 July 1989 in Hyderabad, Telangana into a rich business family.
She grew up with her paternal grandparents in Hyderabad.
Both her father, Anil Kamineni and mother, Shobana Kamineni are entrepreneurs.
Anil Kamineni and Shobana Kamineni co-founded KEI Group which is involved in logistics and infrastructure.
Shobana Kamineni is also Executive Vice Chairperson of Apollo Hospitals.
Upasana's grandfather, Prathap C. Reddy is a hugely successful entrepreneur and the founder of the Apollo Hospitals.
He has been conferred with Padma Vibhushan and Padma Bhushan.
Education-
Upasana did her schooling in Mayo College Girls School, a boarding school in Ajmer, Rajasthan.
Later, she studied from Villa Marie College in Hyderabad, Telangana.
Here, Upasana studied for two years.
Then, she did MBA in Global Business Management from Regent's University London.
And in 2020 Upasana did YPO/Harvard Presidents' Program from the Harvard Business School.
Career-
Initially Upasana wanted to become a fashion designer but her grandfather, Prathap C. Reddy convinced her to enter into their family's business of Apollo Hospitals.
Apart from holding many important positions in Apollo, she is also the editor of B Positive magazine.
Upasana is also the founder and Managing Director of URLife and she is also the Managing Director of FHPL – Family Health Plan Insurance TPA Limited.
She is a member of Young Presidents' Organization (YPO), a leadership community of chief executives.
Struggling with obesity-
As a child, Upasana was fat.
And at the age 18, she became obese, thanks to her unhealthy eating habits.
During that time Upasana was in the United States.
Getting motivated to become fit-
Later when Upasana moved to London, she got motivated to become fit.
So, she decided to run the London Marathon and she started practising running in Hyde Park but within a week, her knees got injured.
But thankfully Upasana recovered within a couple of months.
Inspired by Ram Charan-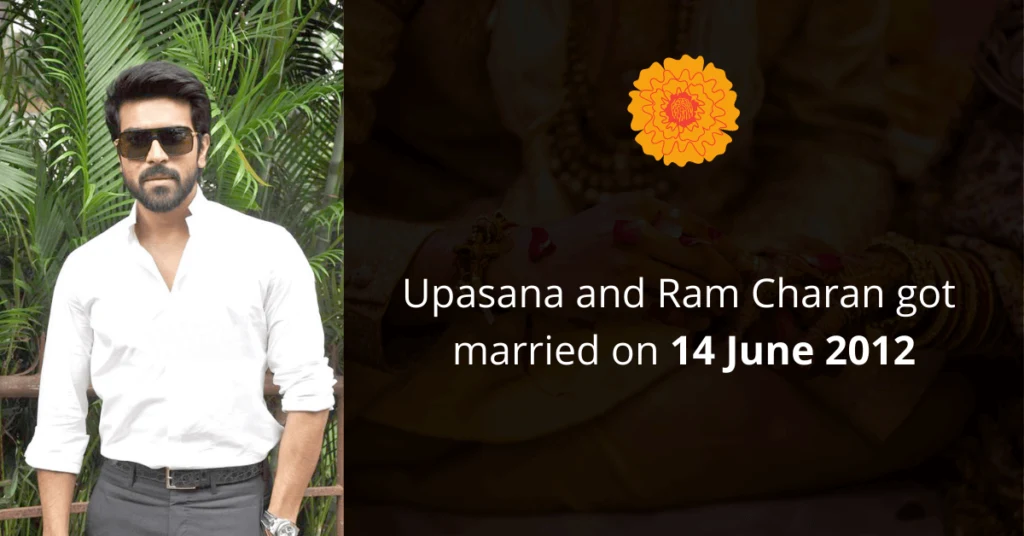 Upasana and Ram Charan got married on 14 June 2012.
She was leading a hectic lifestyle and as most of her job involved desk work, she started gaining weight.
Around five years after getting married, Upasana decided to start working out to become fit.
She was inspired by seeing Ram Charan working out and following proper diet even in his hectic schedules.
Becoming fit-
So, Upasana took a thirty day challenge to lose her excessive weight and become fit.
This 30 day transformation challenge taught her many good habits to become healthy and also taught her discipline and self-control.
Upasana also started going to the gym and eventually, she became fit.
She loves doing Surya Namaskars, yoga and walking in the KBR National Park more than lifting weights.
An interesting fact-
Vijay Deverakonda also overcame obesity by running in the KBR National Park.
Animal lover-
Upasana is an animal lover and has many pet animals in her home.
She has a pet horse, Daisy and many pet dogs.
Since October 2019, Upasana is volunteering as the Philanthropy Ambassador for Andhra Pradesh and Telangana for WWF India.
In 2020, she adopted an old elephant by the name, Rani in the Nehru Zoological Park for a period of one year.
A humanitarian-
Through the Apollo Foundation Upasana oversees pediatric cardiac care and child heart surgery for the underprivileged children, addressing of hearing impaired children, etc.
She also works for Prajwala, an anti-trafficking organization.
Some accomplishments-
In 2017, Upasana received the Femina Award for Recognition in Healthcare.
In September 2018, she was featured in Tycoons of Tomorrow – Forbes India Magazine.
In April 2019, Upasana was conferred Dada Saheb Phalke- Philanthropist of the Year Award 2019.
She delivered speeches at CII Young Indians on innovation and IIT Hyderabad on happiness.
In 2019, Upasana was awarded the Mahatma Gandhi Award for philanthropy.
She also spoke on the topic of holistic healthcare at the Asia Health – CII and she also delivered a motivational speech at Chaitanya Bharathi Institute of Technology, Hyderabad.
Upasana collaborated with Roll Rida, a rapper to bring awareness to water conversation.
She spoke at the India Today South Conclave 2017 | The Next Generation Banking On The Youth.
Upasana has been selected as the Ambassador of Forest Frontline Heroes by the WWF India.
Her YouTube channel-
On September 12, 2017, Upasana started a YouTube channel by the name, URLife by Upasana Kamineni Konidela focusing on promoting wellness.
In 2019, she received a Silver Play Button from YouTube and she pledged to donate all the earnings from this YouTube channel to empower Indian villages.
Currently, Upasana lives in Hyderabad.
Some interesting facts about Upasana-
Upasana is an admirer of Deepak Chopra and she also did his course in California.
She is a polyglot as she knows many languages like Telugu, Hindi, Urdu, English and Tamil.
Upasana's father-in-law, Chiranjeevi is an extremely famous Telugu actor.
As a child, she adored Bollywood films, particularly Yash Raj Films.
Upasana's favourite dishes are idli and chutney and rice and dal. She also loves fish curry and eel fish curry. Her most favourite vegetable is Okra (ladies' fingers).
She fondly calls Ram Charan as Mr. C.
Upasana likes the speeches of Jaggi Vasudev (Sadhguru).
So, how are you inspired by the success story of Upasana?
Tell me in the comment section below.
Ram Charan Image credit: Bollywood Hungama/Wikimedia Commons
Sharing is caring!
Researching and writing an article takes many days of effort; so, it would be nice if you share the article!
As an Amazon Associate I earn from qualifying purchases.
Thanks to all of you curious readers, this website has crossed a million views!