Jack Ma is a co-founder of Alibaba Group.
Introduction-
Jack Ma (Mǎ Yún) was born on 10 September 1964 in Hangzhou, China.
In school, Jack Ma was a very poor performing student.
He used to pass examinations in many attempts.
Jack Ma was born into a poor family, his father used to work as a story-teller for living.
Since his childhood, Jack Ma wanted to badly learn English language.
During those times, Chinese was the official language in China and learning English was not mandatory, but Jack Ma was fascinated to learn English.
But his family was too poor to afford him a good education by which he can learn English.
So, Jack Ma thought of an amazing idea by which he can learn English for free.
Jack Ma started working as a tourist guide for the English speaking foreigners visiting China in hopes of learning English from them.
He offered his services for free and used to learn English by conversing with them.
For many years, Jack Ma worked as a tourist guide by which he eventually gained fluency in speaking English.
Mǎ Yún becomes Jack Ma-
Mǎ Yún is the original name of Jack Ma.
A foreign tourist found it difficult to pronounce Mǎ Yún, so he renamed him as Jack Ma.
Starting with failures-
Jack Ma was a very poor performing student; he failed twice in his fifth grade and failed thrice in his eighth grade.
After completing his schooling, Jack Ma applied for a university for three times, but he failed each and every time.
He wanted to study form the prestigious Harvard University, so he applied for Harvard University.
But unfortunately, Jack Ma got rejected by Harvard University ten times.
So, he finally joined the Hangzhou Normal University, in China.
Here, he graduated in B.A. in English.
And after completing his graduation, Jack Ma applied for several jobs in numerous companies.
But he failed to secure a job anywhere.
At last, Jack Ma applied for a job in the police department, but here also he faced disappointment.
Unluckiest person-
When Kentucky Fried Chicken (KFC) opened its outlet in his city for the first time, Jack Ma along with 23 people applied for the jobs in KFC.
But all the 23 people got selected and Jack Ma was the only one to get rejected by KFC.
He was rejected 30 times during his job hunt.
Jack Ma got depressed from these rejections.
Getting employed-
Finally, Jack Ma got employed as an English lecturer by the Hangzhou Dianzi University.
He worked in this university for six long years.
Even here, Jack Ma was very frustrated because of the low pay, he received a meagre 10 dollars per month.
This made him resign from this job.
Later, Jack Ma started to work as a translator.
This gave him an opportunity to travel to America in 1995.
Influenced by internet-
Jack Ma was stunned to see the vast usage of the internet in the United States.
The Internet was a very new thing for him and this was the first time he learned about the internet.
And out of curiosity, Jack Ma searched beer in Yahoo.
He was saddened to see that there was no information about beer originating from his homeland, China.
Later, Jack Ma searched something specifically about China but this time also he faced disappointment.
He was shocked to find no information about China, even though it was the most populated country in the world.
Experimenting on internet-
As Jack Ma was frustrated by the lack of good jobs, he decided to do something new with the help of the internet.
Jack Ma decided to make a website about China.
At that time he had no idea about websites or the internet so he took the help of his friend and launched an ugly website.
Luckily, his website became quite popular and Jack Ma also received many appreciation phone calls from his happy customers.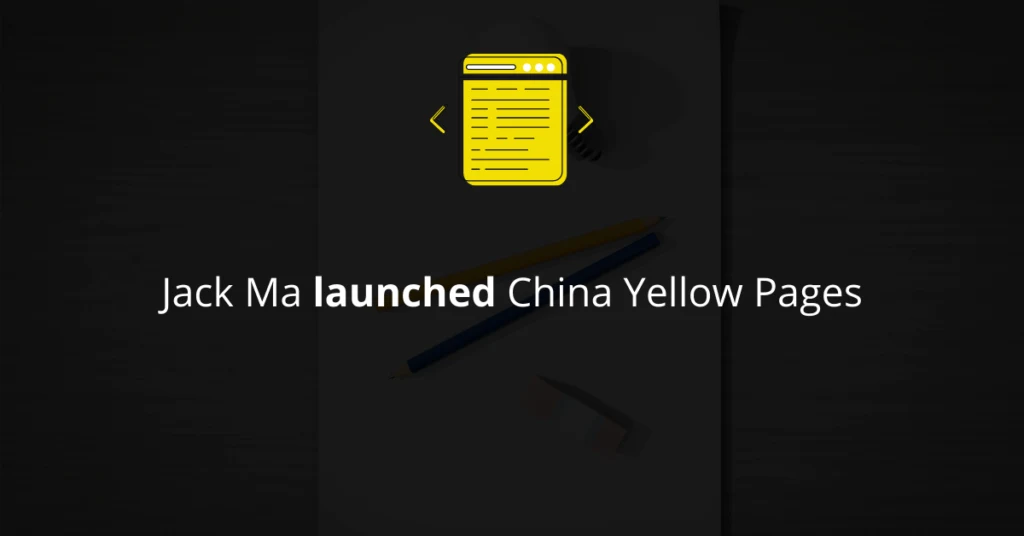 After this success, another idea sparked in his mind, by which he launched a new startup by name, China Yellow Pages.
Jack Ma and his friends invested their savings into this company.
But this time, the luck did not favour him and he faced huge losses by which he went bankrupt.
As a result, Jack Ma was again forced to do a regular job for a living.
But soon he resigned for the job and returned home.
Here, Jack Ma discussed with his friends on launching a brand new start-up, Alibaba.
So, he discussed this topic with his twenty-four friends.
Out of his twenty-four friends, twenty-three friends voiced against his ideas, they said that his idea was very stupid.
They also opined that Jack Ma did not know anything about computers.
Jack Ma tried to borrow 3000 dollars from banks for investing in his startup but he couldn't succeed even after trying for three months.
Later, he approached forty venture capitalists but all of them turned him down.
Believing in himself-
Jack Ma believed in his idea wholeheartedly even when many people said that Alibaba was a terrible business model.
He hoped that one day, his business would grow big but he never imagined that it would grow this big.
He started working hard to prove himself and achieve success.
In the initial days, many people discouraged Jack Ma and his business model, they opined that his business would never succeed.
This was the hardest period of his life.
On 4 April 1999, Alibaba was founded in the apartment of Jack Ma in Hangzhou, China after he succeeded to raise $50,000 from Alibaba's 17 co-founders.
Alibaba started as a very humble startup with just 18 employees but now it employs nearly 117,600 people.
For the next three consecutive years, Alibaba failed to generate any revenue.
Gratitude-
Alibaba didn't make any profits in its first three years but he continued its operations due to gratitude.
Jack Ma received a lot of emails of thanks from his customers, who said that his business was a great thing and Alibaba helped them immensely but they said that they cannot pay Jack Ma anything.
They also said that if Jack Ma continued helping people, one day he will definitely be successful and Jack Ma believed in those words and this motivated him to carry on his work.
Eventually, Jack Ma build-up a very successful ecosystem and business model.
Jack Ma attributes his success to the team work.
Now, Jack Ma is one of the richest persons in the world.
Grand success-
Now, Alibaba is one of the most successful and well-known companies on earth.
The IPO of Alibaba Group Holding Limited on the New York Stock Exchange received the largest IPO in the history of the United States.
Feedback from readers is highly appreciated; it helps me to deliver better results to you.
Frequently Asked Questions (FAQs)
Why is Jack Ma famous?
Jack Ma is famous because he became very successful despite facing many obstacles.
He was born into a poor family and got rejected for jobs multiple times and he didn't know coding but all these things couldn't stop him from making his company, Alibaba a huge success.
Also Jack Ma was a poor student in school and got rejected by Harvard University ten times.
Everyone expects such a person to be a failure in life but Jack Ma proved everyone wrong with his persistence, self-confidence and hard work and this made him very famous worldwide.
How did Jack Ma get rich?
Jack Ma became very rich all thanks to Alibaba.
He co-founded Alibaba and this company went on to become one of the biggest and most profitable technology companies in the world.
At what age Jack Ma became a billionaire?
Jack Ma became a billionaire when he was around 43 years old.
Why is Jack Ma a good leader?
Jack Ma is an excellent leader because thanks to his life experiences, he never lost his cool even in difficult situations.
He always tried to be positive, responsible and never complained and had a different perspective.
Did Jack Ma go to Harvard?
No, Jack Ma couldn't go to Harvard.
After his schooling, he badly wanted to attend Harvard University but he got rejected from Harvard ten times.
After these rejections, Jack Ma reluctantly joined Hangzhou Normal University, in China.
Can Jack Ma speak English?
Yes, Jack Ma can speak fluent English.
From a young age, he developed an interest in learning English.
As Jack Ma couldn't afford to learn English from school, he learnt the language by working as a tourist guide for the English speaking foreigners.
English helped him a lot in understanding other cultures and also helped him when he travelled to the US in 1995.
This language helped him to set up a successful business.
Is Jack Ma richer than Jeff Bezos?
No, Jeff Bezos is much richer than Jack Ma.
According to the real-time billionaires list of Forbes on February 2021, Jeff Bezos is the world's richest person whereas Jack Ma comes at a distant 21st position.
Is Jack Ma the richest man in Asia?
No, Jack Ma isn't the richest man in Asia.
According to the real-time billionaires list of Forbes on February 2021, Jack Ma is the fifth richest man in Asia preceded by Zhong Shanshan, Mukesh Ambani, Ma Huateng and Colin Zheng Huang.
Are Jack Ma and Pony Ma related?
Even though both Jack Ma and Pony Ma are Chinese billionaire business magnates, they aren't related.
Ma Huateng (Pony Ma) founded Tencent on 11 November 1998 whereas Jack Ma co-founded Alibaba on 28 June 1999.
Featured image credit- Wikimedia Commons
Table of Contents
Sharing is caring!
Researching and writing an article takes many days of effort; so, it would be nice if you share the article!
As an Amazon Associate I earn from qualifying purchases.
Thanks to all of you curious readers, this website has crossed a million views!